20 Jun
I remember seeing the first hamster Kia Soul commercial – you know the one before they turned into gansta hamsters – the one where you really just couldn't help but bop along. This one….
For a long time, every time we saw a Kia Soul on the road we did the "hamster fingers" tapping on the door panel. Silly but I felt compelled.
A couple weeks ago, my friend and oh so talented writer Lois from Midlife at the Oasis, and I went on a press trip to Long Beach and Lois got a Kia Soul for us to test out! How totally fun! Lois had to make a stop on the way out of town so, the plan was for me to get dropped me off at the door and text when I got there so I could find the car. I saw this, as we drove into the parking lot….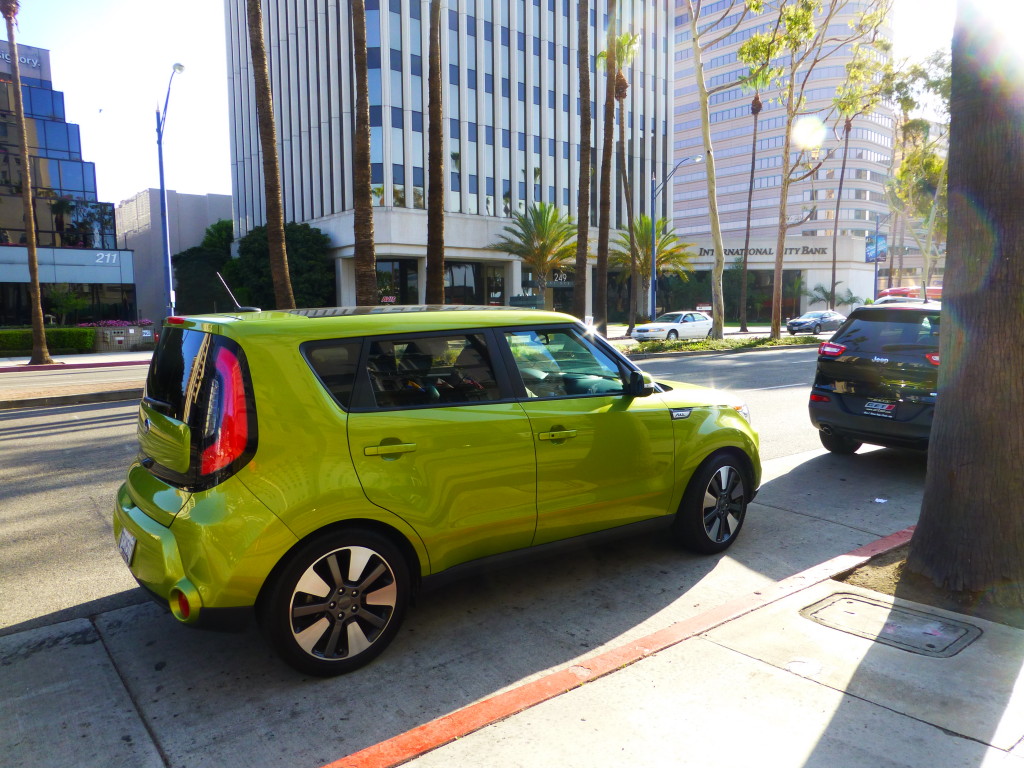 We are both at that age where we forget and lose stuff, like cars in parking lots and that, my friends, was not going to be an issue with this brightly colored beauty. My usual, "Holy crap where did we park" panic vanished and was replaced by the comforting thought that we would be able to find this car anywhere.
In brain health style, I made a game that will help you understand. Find and click on the Kia!
The Kia Soul handled like a dream. We talked, we laughed, and we sang along to Lois' wonderfully eclectic iPod as we zipped effortlessly in and out of lanes.
I love road trips – they create a space where you have no choice but to connect with the person you are with. Who doesn't love a captive audience, right? One of my favorite parts of this road trip and the Kia Soul was the oh so comfortable seats. Age, for me, carries with it a few aches and physical issues that make sitting for long stretches a bit challenging if the chair is not right. Just like Baby Bear's bed, the seats in this Kia Soul were not too hard, not too soft but just right!
Off we go, drumming our hamster fingers on the door panel.