3 Jun
The big reveal….
The first 2 zoomed in photos were taken at The Boat House on the Bay, a steak and seafood restaurant perched on the edge of Alamitos Bay. We enjoyed a breath taking view as we ate… you guessed it….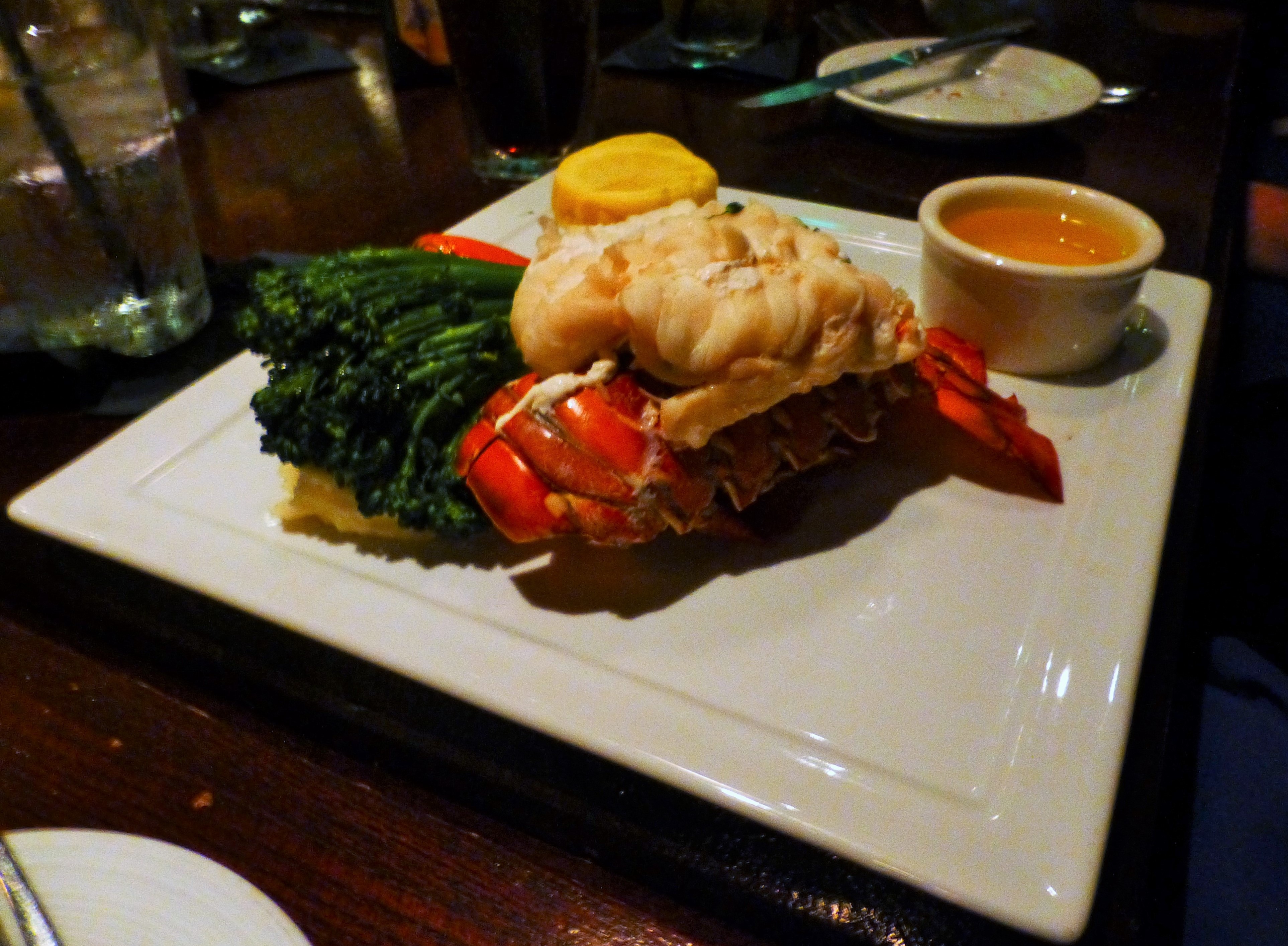 …and this heavenly plate of sea bass and veggies….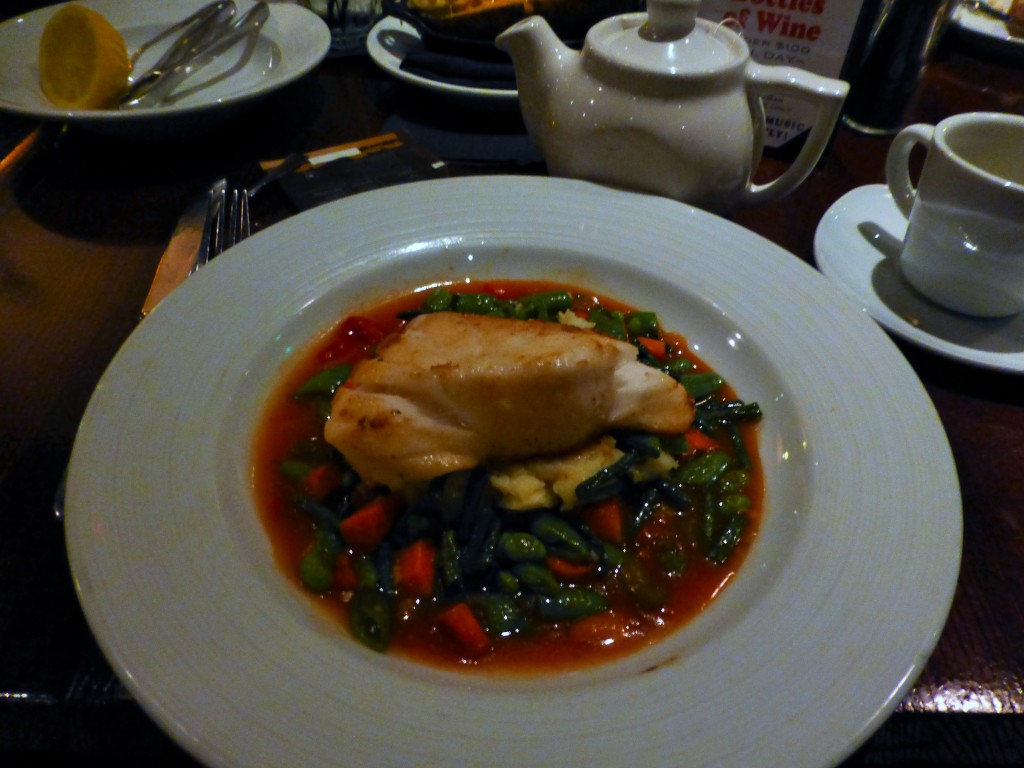 The next two photos were taken at The Attic on Broadway, a funky little place with eclectic decor and mismatched cups and plates that just felt like home!  This photo was of a selection from the extensive Bloody Mary Bar!  Yes, that is a rib and a cornichon!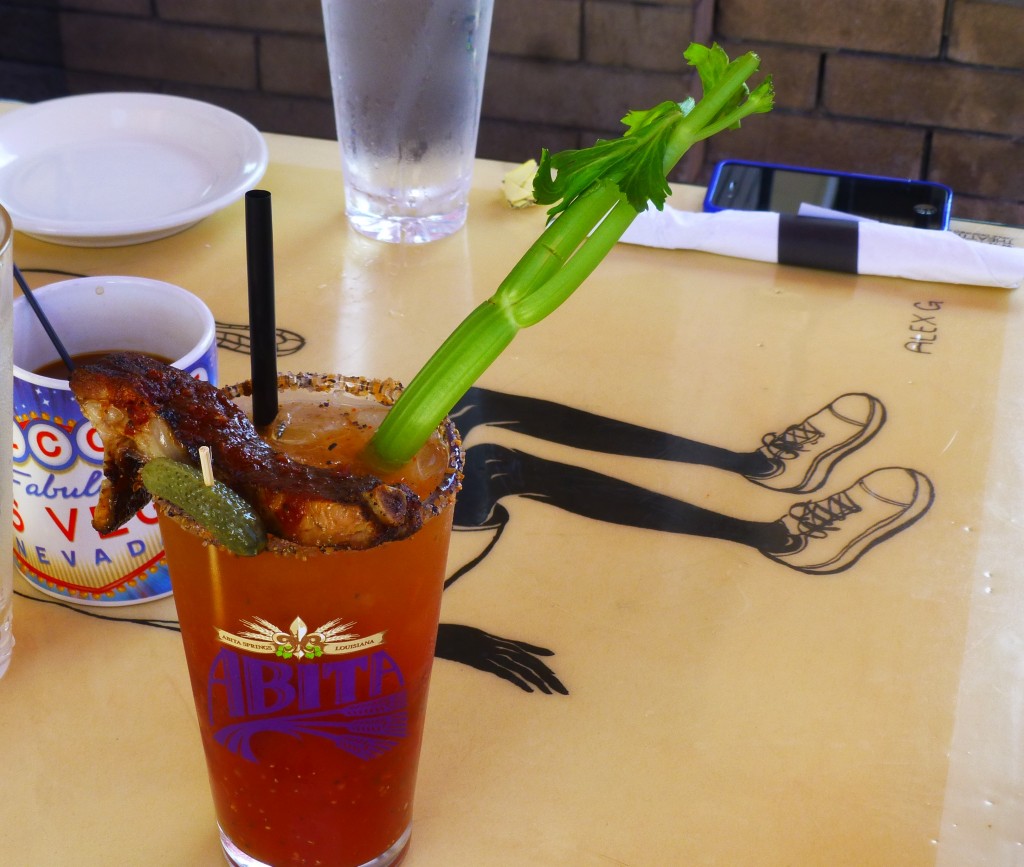 Now the really crazy– crazy delicious — dish from The Attic… Mac 'n Cheetos.  Sounds odd to put spicy Cheetos on top of a bowl of creamy mac 'n cheese packed with bacon but oh my, my, my…it worked so well!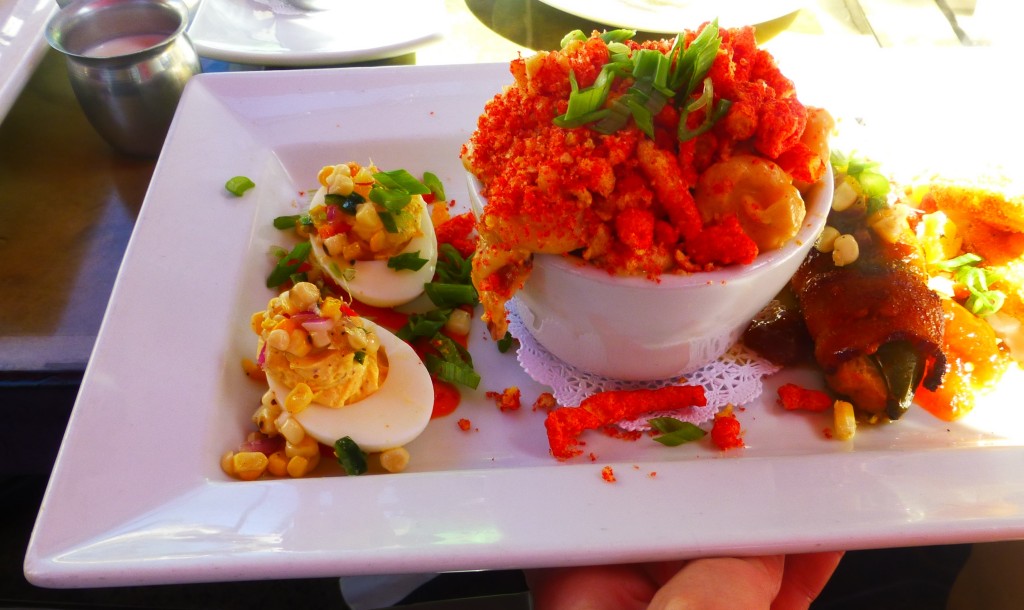 Before last week, I did not know that Long Beach was really a foodie heaven but it is!  Look for more food photos from restaurants in Long Beach in more puzzles coming both here and in the Games section of the site!