9 Mar
This is the second in a series of pieces on how volunteering in Anse la Raye, St. Lucia with Global Volunteers, working toward raising the IQ of a nation, fundamentally changed my husband Dan and me. The two weeks we spent on the island in this village made us reach well beyond where we thought we were capable of going and moved us so far outside our comfort zones that we had to change how we "saw" the world.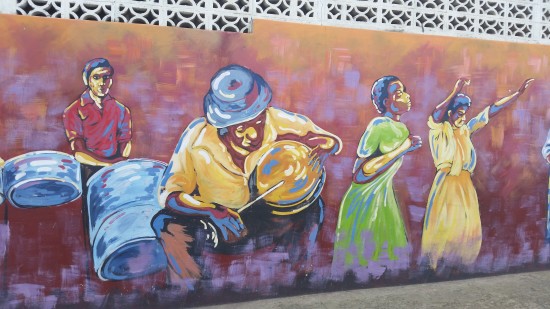 I walked into Day 2 at the Anse la Raye Primary School with my intention—to take small steps toward mutual understanding and to spread the power of positive – clearly in focus. With each breath I repeated my hope to work toward a genuine connection that might help break the cycle for the man with the power to shape lives at this school, and leave him a bit more open to the possibilities of how volunteers can help.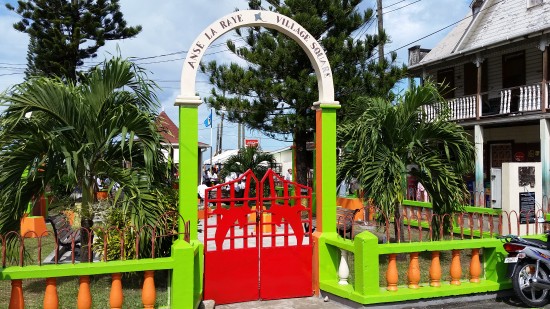 I did not know that Day 2 had plans for me – ones I simply did not have anything to say about.
Mid-morning, two young men and I were reading If You Give a Mouse a Cookie (an outstanding book to work on rhyming words while smiling). I felt them both stiffen as the principal walked in with a man and woman, both professionally dressed and looking official. They just stood there, watching, for a few minutes.
"This is the woman from Global Volunteers," the principal told his guests. And then he turned to me. "Miss, please tell these people (he pointed at the man) from the Ministry of Education and (he pointed at the women) UNICEF about all of this," as he swept his arm across the room.
Holy crap…two hours into my first full day and I was making a presentation about the entire Global Volunteers program and involvement in the Primary School? Deep breath, a second of focus, and I heard and felt myself start to "channel" Chemida, the St. Lucia program manager. Chemida not only loves what Global Volunteers is doing for her community in general but also what is happening in this specific school.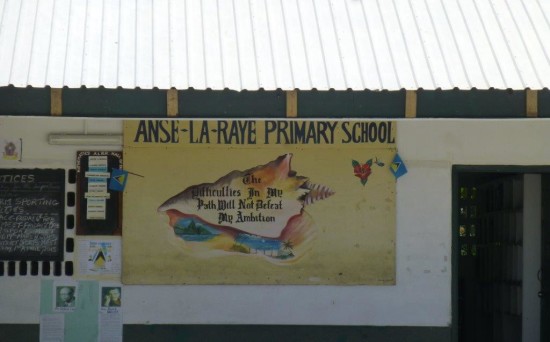 All those things that I knew I loved about the philosophy of the program – all those hopes and dreams and all that passion we heard and felt in orientation – poured out. They questioned me intensely about the effectiveness of short term volunteer efforts. I continued, without hesitation, to explain the foundational communication system set up by Chemida and the international staff that allowed me personally to learn about each child before I set foot in the school and how the learning curve was not that steep because the pieces are all in place to make every team transition as smooth as possible – at least as far as the students were concerned….
Why, on Day 2 as I just started to figure out the hell I was doing, was it on me to carry this message and, more shockingly, how did I know exactly how to answer?
Again…
I made a promise to this program and to this village to observe and not interfere so I needed to shift, oh so quickly, and figure out what purpose my presence might best serve.
Again…
One intention, one thought, one action, one moment, one person at a time is the only way to change the status quo.